Home

John Walubengo
John Walubengo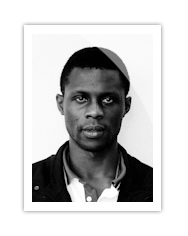 | | |
| --- | --- |
| Nominator: | Self |
| Organisation | Multimedia University College of Kenya |
| Current Position: | Dean, Faculty of Computing & IT |
| Physical address | P.O. Box 30305-00100 |
| E-mail address | jwalubengo@mmu.ac.ke, jwalu@yahoo.com |
| Phone number | 254-20-2071391 |
| Country of Residence | Kenya |

Secondment

Fiona Asonga, tespok@tespok.or.ke
TESPOK

Prof. Meoli Kashorda, mkashorda@kenet.or.ke
KENET
Candidate Brief Statement:
I am currently heading the Faculty of Computing & IT at the Multimedia University of Kenya. In addition, I am pursuing my PhD in Information Systems at the University of Nairobi. I have over 20 years experience in teaching, research and consulting within the ICT domain. I have held several board level positions in government (www.kasneb.or.ke), private sector (www.isaca.or.ke), civil society (www.kictanet.or.ke) and of course non-government organizations (www.afrinic.net).
As the current East African representative on the AfriNIC board, I am privileged to be part of the growth and successes of AfriNIC over the last three years. In particular, I wish to acknowledge the increased awareness of AfriNIC and its activities in the East African region that included sponsoring of IPv6 training, EA-IGF, AfriNIC 14, ICANN 2010 and the global IGF 2011 meetings that took place within East Africa. I do hope you will give me another and final opportunity to serve on the AfriNIC board in order to move AfriNIC to the next level.
Otieno Barrack
I recommend Mr. John Walubengo based on his track record in Kenya, Africa and the Global Internet Governance scene. As his former student, i can attest to the fact that he has what it takes to achieve Afrinics objectives in the Eastern African region and African continent. He has done a commendable job in Kenya through the Kenya ICT Network, Kenya IGF, East African IGF and the UN IGF and lately as the Afrinic representative.
2 weeks ago
Simon Mayoye
Count my vote