Home

Mark Elkins
Mark Elkins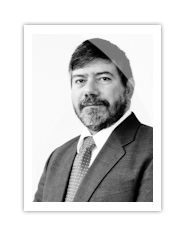 | | |
| --- | --- |
| Nominator: | Self |
| Organisation | UniForum SA |
| Current Position: | Technical Director |
| Physical address | 370 Erlon St, The Willows, Pretoria, South Africa |
| E-mail address | mje@posix.co.za |
| Phone number | +27 12 807 0590 (Cell: +27 82 601 0496 |
| Country of Residence | South Africa |

Secondment

Not Applicable
(Current Board Member)
Candidate Brief Statement:
Over the past three years, I have served on the AfriNIC Board and am currently the Vice Chair.
I have faithfully served on the Nominations Committee for the past two years and continue to serve on the Audit and Finance Committee of the AfriNIC Board as well as other duties.
I also serve as a Director in various companies such as UniForum SA - the CO.ZA Administrators, Posix Systems (my own ISP) as Managing Director and other companies.
I have undergone professional Directorship training and am a member of the Institute of Directors in South Africa. I also sit on other community boards - for example, my local Residents Association. I am a member of the South African IPv6 Task Force and have been active in the IGF.
I'm a reasonably active member of AfriNIC - having only failed to attend two of the past 15 meetings, have contributed to PDP policy and often have a presentation to provide at AfriNIC Meetings. I have also made presentations on behalf of AfriNIC at other events. I believe I have proven that I have the time to serve the AfriNIC community - something which I thoroughly enjoy doing.
Sami H. O. Salih
I know Mr. Elkins as an active AfriNIC contributor both in PDP and as a presenter at several meetings and event. He is very passion about developing africa, and he beleive that ICTs ,if it is will developed, will contribute to the developing of our continent. Since he has a technical background with his great managerial experience, I'm confident that can manage to support the AfriNIC initiatives toward bridging the digital divide in Africa. I highly recommend Mr. Elkins for this position and want to give him this chance to better serve African ICT comunity.
Sami H. O. Salih
Head of R&D, NTC, SUDAN
President of SDv6TF
sami@ntc.gov.sd
1 week ago