Home

Gift Shava
Gift Shava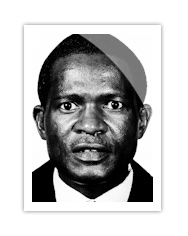 Nominator:
Stewart Anderson
OPQ Net (Pty) Ltd
Organisation
IT Integrators (Pty) Ltd
Current Position:
CFO
Physical address
Gaborone, Botswana
E-mail address
gift@itibots.com
Phone number
+2673159226/7, Cell +26772115870
Country of Residence
Botswana

Secondment

Not Applicable
(Nominated by Member in good standing)
Candidate Brief Statement:
Gift has over twenty five years' experience in finance and administration in various economic sectors including mining, utilities, manufacturing, financial services, consultancy, telecommunications and aviation. He is currently working as Financial Controller at IT Integrators (Pty) Ltd, a Botswana based ICT Services Company.
Previous positions include that of Financial Controller at Econet Wireless Holdings Limited which has dominant GSM and ISP operations in Zimbabwe and that of Finance Director of Air Zimbabwe Holdings. He has worked with and supported various boards and their committees in their statutory responsibilities and in implementing best corporate governance practices as well as sound finance and administration systems. He is a holder of FCIS, ACMA and MBA (Manchester University) qualifications.
Gift served on AfriNIC's 2011 Nominations Committee as Chairperson and also took part in the review of AfriNIC election processes as a member of the Election Process Review Committee.
Arbogast Fabian
i recomment him for the position
2 weeks ago