CSIRT Course for Managers (Fr)
21 Nov 2011 - 9am to 5pm
This is a 1 day workshop designed for managers, both current and prospective. It intends to provide them with some clues to rule efficiently their team for the results their constituency are expecting.
Course Objectives
Upon Completion of this course, participants will be able to:
understand how insecure internet is
understand how global are the threats, and to what extend they
jeopardize sustainability of national economy
understand the requirements for establishing an effective CSIRT
strategically plan the development and implementation of a new CSIRT
highlight issues associated with assembling a responsive and effective team of computer security professionals
recognize the importance of legal consideration on various CSIRT activities
understand various organizational models for a new CSIRT
understand the variety and level of services that can be provided by a CSIRT
recognize the importance of establishing well-defined policies and procedures for incident management processes
identify policies and procedures that should be established and implemented for a CSIRT
understand incident management activities, including the types of activities and interactions that a CSIRT may perform
learn about various processes involved in detecting, analyzing, and responding to computer security events and incidents.
Target audience
This course is designed for professionals in the position of managing a CSIRT:
current and prospective CSIRT managers
C-level managers such as CIOs, CSOs, CROs
project leaders interested in establishing or starting a CSIRT
high profile persons such General Directors, Deputy Ministers, Senior Advisors
key persons from CSIRT constituencies: representative,
administrative contacts, technical interfaces
any person who currently interacts (or is willing to interact) with CSIRTs and would like to gain a deeper understanding of creation and operation of CSIRT
high-level management, media relations, legal counsel, law enforcement, human resources, audit, or risk management staff,etc.
all managers willing to gain a deeper understanding of creation and operation of CSIRT.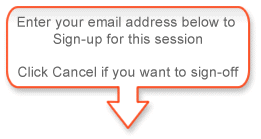 Local Hosts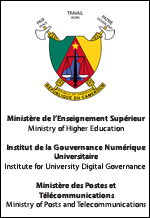 Platinum sponsor
No sponsors have been announced.