AfriNIC Public Policy Meeting - Plenary sessions
22 - 24 Nov 2011 - 9am to 5pm
AfriNIC has two open Public Policy face-to-face meetings every year. Such meetings provide an opportunity for the community-at-large to participate in knowledge sharing, social networking and policy discussions. These meetings are held in different countries in the African Region and are often hosted by AfriNIC members or government-type organisations.
AfriNIC-15 will be held in Yaoundé, Cameroon and participants are from international civil societies, government representatives from ICT, CTOs, CIOs and technical engineers from various organisations throughout Africa. Attending our Public Policy Meetings enables you to interact with our staff onsite, meet our community and participate in our policy discussions. The plenary sessions consist mainly of policy discussions regarding the allocation of IP addresses in the region and also presents matters related to IPv4 exhaustion and IPv6 deployment, DNSSEC as well as cyber security.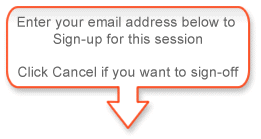 Local Hosts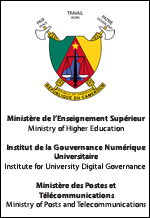 Platinum sponsor
No sponsors have been announced.