Home

Invitation Letter Application Form
Invitation Letter Application Form
If you require an AfriNIC-15 Invitation letter for Visa formalities to enter Cameroon, use this form to submit your application. Please note that:

You can make only one request for the invitation letter
You should be logged-in in order to be able to access this form
If you do not have an AfriNIC Meeting Account please click here to create one.
---
Local Hosts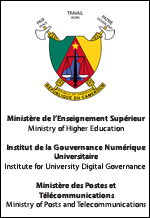 Platinum sponsor
No sponsors have been announced.