Home

Sponsorship

Previous Sponsors
Previous Sponsors
These are organisations that have trusted our mission and vision for Internet development in the region, and have sponsored previous meetings. We invite you to become part of this prestigious list !
Show your support by adding your company`s name to this list of respected oraganisations contributing to the growth of Internet in Africa.
*The above logos are owned by their respective copyright holder(s) and/or organisation(s)
Local Hosts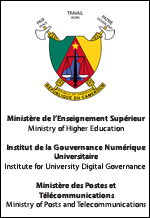 Platinum sponsor
No sponsors have been announced.