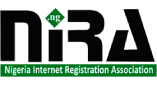 AFRINIC-27 will be hosted by AFRINIC in collaboration with the Nigeria Internet Registration Association (NiRA) who will be the local host.
NiRA, founded in March 2005, is an Incorporated Trustees registered under the Laws of the Federal Republic of Nigeria and a non for profit organisation, charged with the management of Nigeria's country code Top Level Domain Name (.ng ccTLD) whose registered business office is No 8 Funsho Williams Avenue, Iponri, Surulere, Lagos, Nigeria.
NiRA is a self-regulating body and managers of the .ng national resource, the country code Top Level Domain (ccTLD) name space in the public interest of Nigeria and global internet communities. NiRA's constitution was adopted by the stakeholders in March 2006 and operates the 3-R model of operation in the operation and management of the .ng ccTLD. The operations and activities of NiRA are governed by the NiRA Policies. Representatives of NiRA have participated in several events of AFRINIC, ICANN, IGF, WAIGF, AfIGF, NIGF among others.
NiRA has also hosted several events like AFIGF (2014), WAIGF (2012, 2014), Africa DNS (2014), LICF (2013) and collaborative events like NIGF (2011 to to-date), AFRINIC IPV6 training (2016), AROC (2013), GITEX, eNigeria.
For more information on NiRA please visit https://www.nira.org.ng