Rwanda, Kigali
Last Updated on Wednesday, 17 March 2010 09:29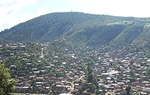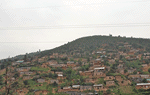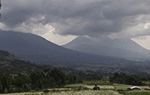 RWANDA
The Republic of Rwanda fondly known as the Land of a Thousand Hills is a country located in the Great Lakes region of east-central Africa, bordered by Uganda, Burundi, the Democratic Republic of the Congo and Tanzania. Since 1994, after the genocide the country has made a remarkable recovery and is now considered as a model for developing countries. In 2009 A CNN report labelled Rwanda as Africa's biggest success story, having achieved stability, economic growth (average income has tripled in the past ten years) and international integration.
In 2008, Rwanda became the first country in history to elect a national legislature in which a majority of members were women. Rwanda is, as of November 2009, a member of the Commonwealth of Nations, making the country one of only two in the Commonwealth without a British colonial past.
KIGALI
Kigali is the capital and largest city of Rwanda. It is situated in the centre of the nation, and has been the economic, cultural, and transport hub of Rwanda since it became capital at independence in 1962. The main residence and offices of the President of Rwanda are located in the city, as are the government ministries. The International Airport, Kigali International Airport is in Kigali.
Kigali is the hub of the Rwanda transport network, with hourly express bus routes to all major towns in the country.
The capital, Kigali, is the first city in Africa to be bestowed with the prestigious Habitat Scroll of Honor Award in the recognition of its cleanliness, security and urban conservation model.
Source: http://en.wikipedia.org/wiki/Rwanda
http://en.wikipedia.org/wiki/Kigali